I have always wondered about the origin of the tea towel. I found out that England was the very first country to invent the tea towel term. In the 19th century Tea Time became a very popular almost universal daily event in Britain. Tea Time developed into a very serious affair accompanied by the families finest china, crystal and linens. The British lady of the house took great pride in her tea service and display.
The
Tea Towel
o
riginally was linen a
unique drying material that the lady of the home would utilise to dry out expensive items of China.
The linen was so soft it didn't scratch or mar the china and crystal.
Servants
were then employed to hem and embroider beautiful designs on the tea towels that in many cases became family heirlooms. The tea towels themselves were treated almost as delicately as the fine China. They were always washed delicately with a very mild soap, laid out to dry and carefully ironed. They were almost always included in the table display for Tea Time.
Ulster Weavers in Ireland was among the first to create these delicate linen towels for the British homemaker and have been in business since 1870 and remain so today. Now they create beautiful cotton tea towels. They have a beautiful website check it out.
I do have a few linen tea towels packed away. I actually prefer the flour sack tea towel. I love the bright white 100% cotton fabric that absorbs the fragrance of the fabric softener or steam scent from the iron. They wash up so well and are easy to create designs on. I have so many now with different designs for holidays, etc. When washed clean and ironed they just look so pristine which makes me happy. I especially love to embroider bright and happy designs for my kitchen and have given away many sets as gifts.
I did these cherry design tea towels up over the weekend. I was inspired by Sue at It's A Very Cherry World. She always has a party Rednesday beginning every Tuesday. I have followed her for a long time and love her vintage motif and her use of reds. She has inspired me to incorporate more red in my kitchen. I have some Scarlet Fiestaware and Friendship Pyrex now I have these fresh cherry tea towels.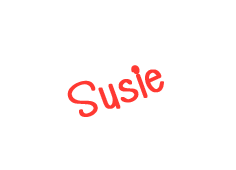 Partying with: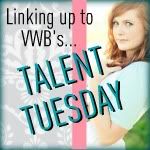 A Stroll Through Life
"/>